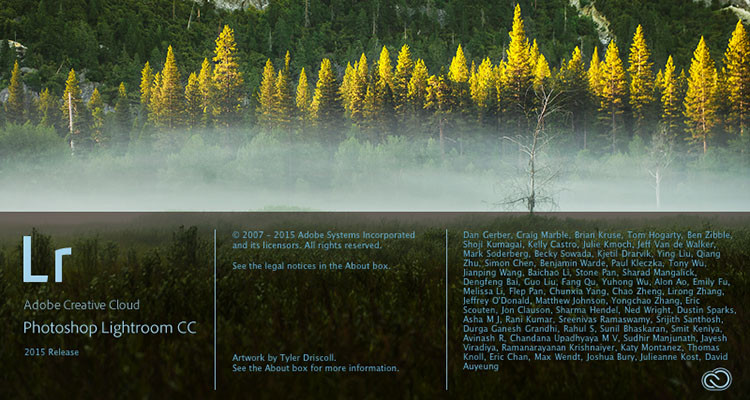 Looks like the new Lightoom is out. Here are some details that may help.
For those who still want a stand alone Lightroom 6, as opposed to the subscription based CC, Adobe makes you work for it, especially if you are upgrading.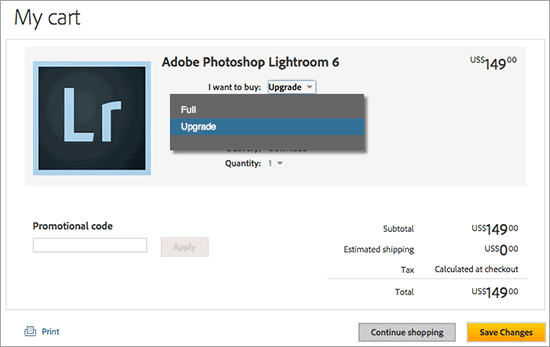 Follow the link below for instruction on how to find the standalone Lightroom 6 version or upgrade:
http://photorumors.com/2015/04/21/here-is-the-direct-link-to-downloadupgrade-the-standalone-version-of-adobe-lightroom-6/
Also, the new Lightroom features acceleration via openGL, requiring libraries version 3.3 and up.
For mac users, here's a list of recent macs with the openGL driver compatibility listed. The good news is that macs since 2007 could run openGL 3.3 and up:
https://support.apple.com/en-us/HT202823
Here's a quick summary of Lightroom 6 new features:
1) HDR Merge ability where the images are saved as full 16bit raw DNG files. This is one way you can increase the dynamic of an image but keep it in RAW. Features include Auto align, a nondestructive auto tone, and a de-ghosting feature that forces LR to use a single exposure for areas of your HDR series that may cause ghosting b/c of alignment issues. The HDR is created thru a background task to allow you to multitask. The result is a fully editable HDR Lightroom DNG file.
2) Panorama Merge ability in RAW offering auto exposure matching with three projection options including Auto. The Panorama is created thru a background task to allow you to multitask. The result is a fully editable Panorama Lightroom DNG file.
3) Facial Recognition which can now be used as a search and filter tool. This was one of the most coveted features of apple iPhoto and Aperture.
4) Filter Brush. The ability to use the brush tool to add and erase (like a mask) to an existing grad or radial filter. This is big!
5) Advanced Slideshows now allow for automatically syncing slideshows to the music of a selected song, with up to 10 songs per slideshow.
Panning and zooming adds motion to slideshows.
You can also preview slideshows at your current screen aspect ratio or your intended output aspect ratio.
6) Mobile features now include the ability to push to Adobe Slate and Voice apps.
7) Lightroom now features a Red eye correction for pets!! Its right next to the red eye control.
8) There are three new Gallery styles in the Web Module: Grid, Square and Track and they can work with both desktop and web browsers.
9) Support for touch enabled devices like the Microsoft Surface Pro 3
10) The adjustment Brush can now be repositioned by selecting and dragging its edit pins.
11) New auto option in the crop tool
12) Under file handling, there is an auto mode for standard preview sizes that take into account your monitor size, so laptops may get a smaller preview size compared to a desktop with a 4K monitor.
13) When importing files, Lightroom now can automatically add them to a new or existing collection, including a synchronized collection that will automatically synchronized. You an also filter collections now.
14) If shooting tethered, lightroom will now warn you if your camera battery is running low or if your camera storage is full.
I'm sure theres more but thats the bulk of it.
Here are some additional resources:
Quick run thru of features if you just want to dive in and play:
http://petapixel.com/2015/04/21/adobe-unveils-lightroom-cc-speed-boost-raw-hdr-and-pano-face-finding-and-more/
https://fstoppers.com/apps/hands-lightroom-6-new-features-mobile-apps-and-performance-bumps-bring-joy-back-68462
Adobe's Lightroom Youtube complete with new tutorials!
https://www.youtube.com/user/AdobeLightroom/videos
Lightroom Queen's exhaustive walk thru of the new features complete with tips and pro/cons discussion:
http://www.lightroomqueen.com/whats-new-lightroom-cc-6-0/
facebook:
https://www.facebook.com/lightroom
Twitter:
https://twitter.com/lightroom
GooglePlus:
https://plus.google.com/+Lightroom/posts